Agricoper extends grape season to half a year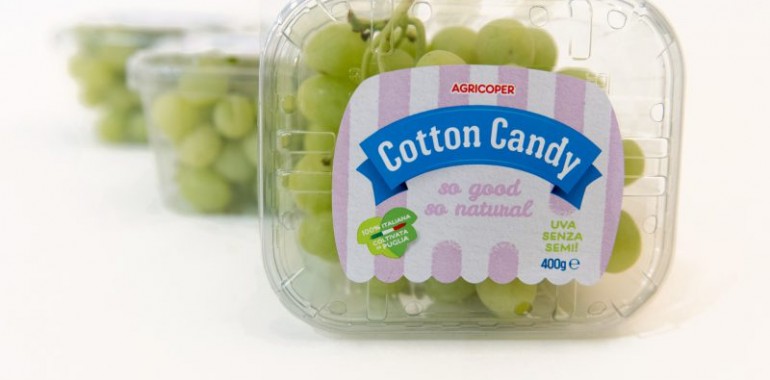 Investment in new varieties has enabled leading exporter Agricoper to supply the fruit from early July to mid-December
By Mike Knowles
@mikefruitnet
One of Italy's leading table grape producer-exporters, Puglia-based Agricoper has developed a strong reputation when it comes to having a keen eye for a potentially successful new variety. As the group's marketing and sales director Domenico Liturri explains, that commitment to innovation is enabling it to expand its horizons even further.
Domenico, over the years, Agricoper has been among the leading companies as far as improving Italy's table grape offer is concerned. What developments do you see for the company in the next few years?
Domenico Liturri: We started the process of varietal renewal as far back as the early nineties because we were immediately interested in this subject. These are projects that take a long time and, in reality, we have only seen the true results during the last two or three years. It's very long and hard work. It's always a challenge to be an innovator, but in the end we are happy with the results that we've had: the very beautiful production we now see in Puglia and other areas, and the very long supply calendar we have.
How long is that supply window now?
DL: Nowadays we start in the first week of July, we finish harvesting around 20 November and then we finish more or less in mid-December, so we're talking about roughly six months.
Going back ten years, how different is that season in terms of duration?
DL: We have extended [the season] by around 30-40 days, maybe even more, possibly 60 days. We start about 15 days earlier and finish 20 days later. We've developed some really innovative storage techniques that today allow us to store grapes much more efficiently. So the company's modernisation has been about not just varietal renewal but also other aspects. For example we've changed the way we handle the grapes, investing in automated production lines. We've invested a lot.
Which of your new varieties have brought you the most success?
DL: The varieties we've developed the most are Sweet Celebration, Jack's Salute, Allison, Sweet Globe and Sugar Crisp. These are premium, highest-quality, seedless red and white grapes. Then we have a little project which are niche grapes but we call them specialities, including Cotton Candy and Sweet Sapphire. Cotton Candy, for which we are the exclusive grower in Italy, is a very special variety that we have enhanced with a very eye-catching, branded packaging design.
In which part of the market is Cotton Candy sold?
DL: Only at the top of the market. It's a variety that's very difficult to produce, so it requires prices that are different to those we get, say, for white seedless grapes. But it's a nice project and we've accompanied it with a social media campaign managed in-house.
© This article was originally published in Eurofruit Magazine and on Fruitnet.com. Reprinted with permission.