New packaging for Cotton Candy grapes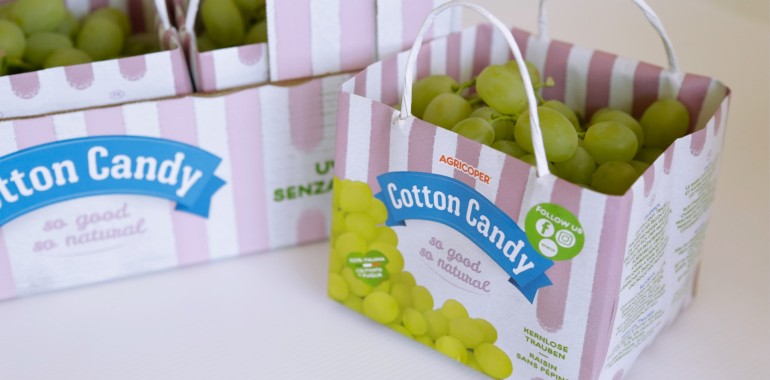 The harvesting of table grapes at Agricoper started with the Vittoria variety. The weather was not good in June due to rainfall and low temperatures, "nonetheless, the first quantities were spectacular. Overall, volumes were satisfactory and in line with regular production," explained Domenico Liturri, sales & marketing manager.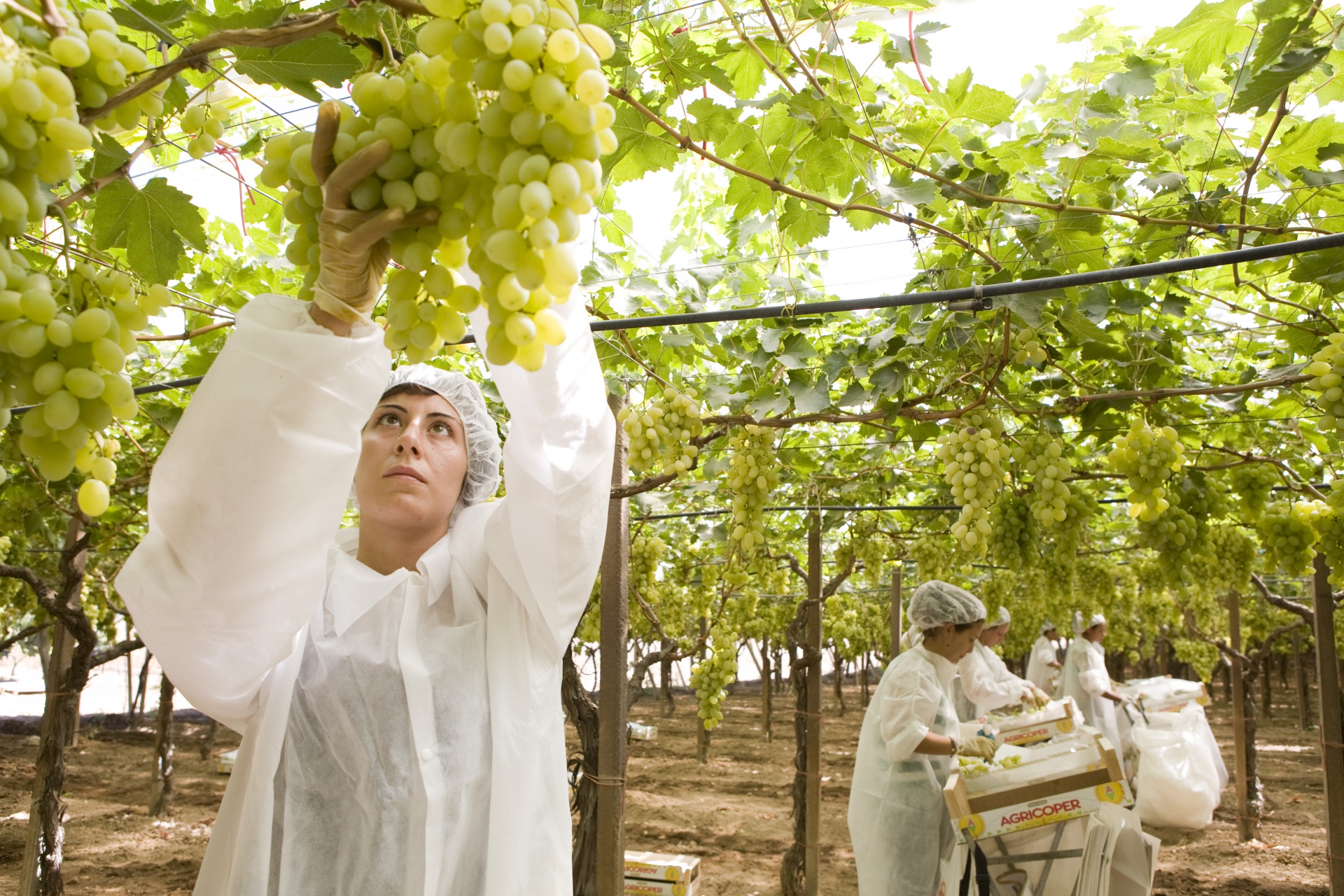 "Varieties available in late July were white seedless grapes such as Sugraone®, Sweet Sunshine®, Cotton Candy® and the red Sweet Celebration®. As for seeded grapes, there were the black Black Magic and Palieri varieties. The trend was fluctuating as sometimes a low supply was met by a purchasing market that put a lot of pressure on prices. We try to safeguard the produce not to undersell it."
The main destinations are Western and North European countries. "Of course we also export overseas, to North America and the Arab peninsula, for example."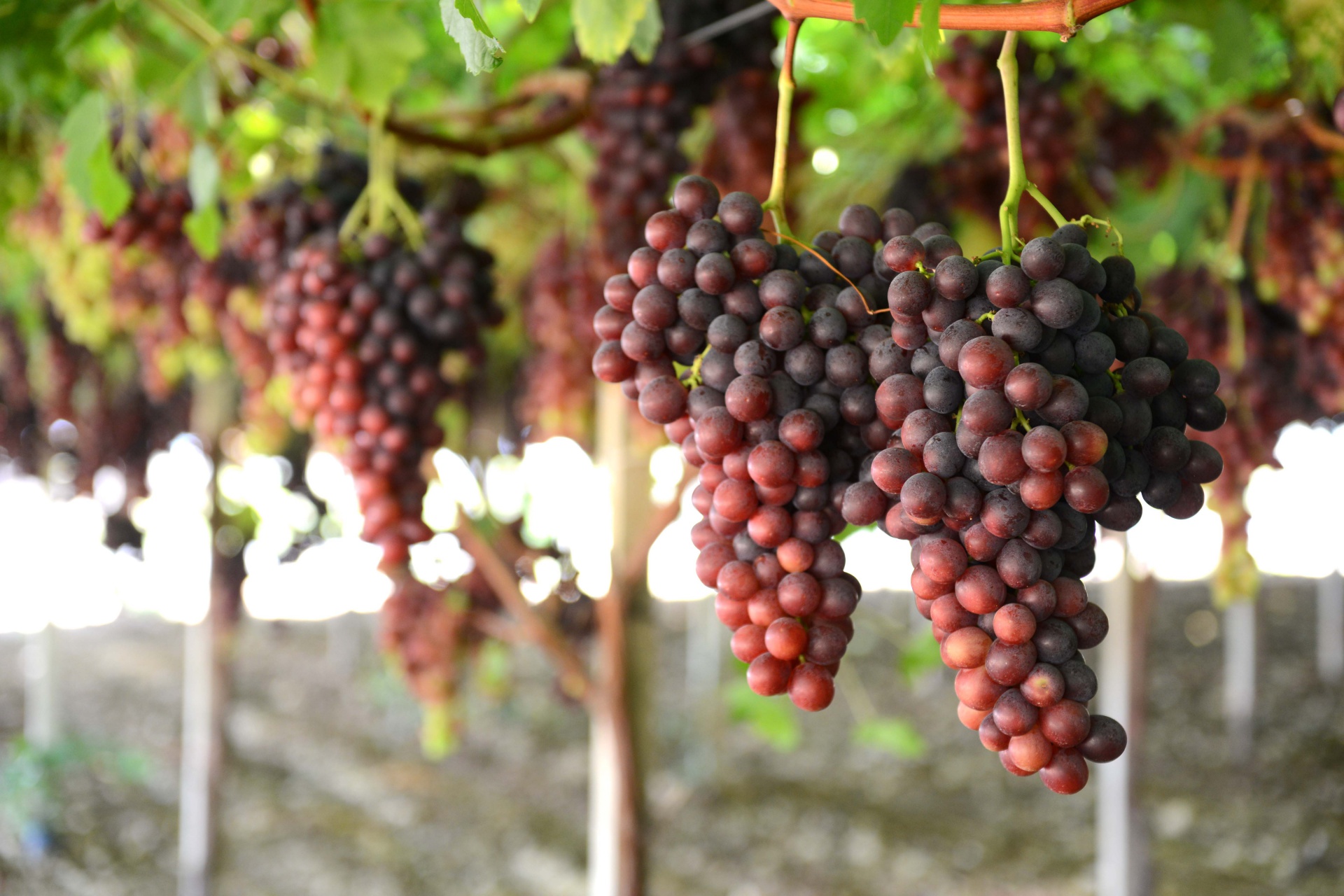 Germany is a reference market
"Germany loves the Italian produce and we supply consumers with fruit that is selected and meets their requirements. There are different sales channels and discount stores have now started selling premium products whilst limiting superfluous costs."
Varietal innovation and corporate brand development
Agricoper is committed to guaranteeing the excellency of all grapes establishing a perfect balance between tradition and innovation, past and future, craftsmanship and technology. "We aim at always doing better, this is what drives us."
"In addition, we've invested a lot on the development of corporate brands, however retailers tend to prefer selling produce under their private labels, so we don't know what the future holds for corporate brands."
New packaging for Cotton Candy grapes®
"The harvesting of Cotton Candy® started on week 31st. It has a lovely aroma and candy floss flavour. We're certain consumers will be increasingly interested in it. Sometimes we're surprised by the positive feedback provided by consumers, it's amazing to hear their comments."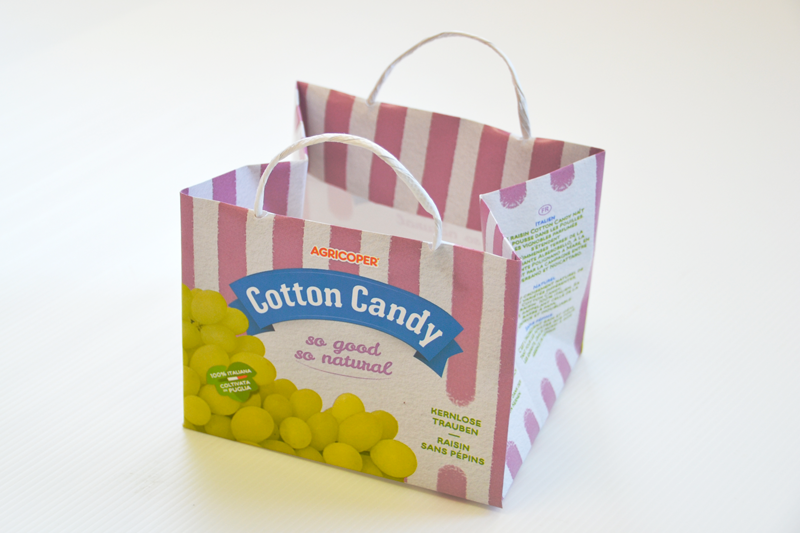 Agricoper is also known for its innovative and diversified packaging solutions. "We carefully study market changes and requirements and try to adapt to new trends and eating habits. This year, we introduced elegant paper shopper bags for Cotton Candy® grapes."
Agricoper is also planning on attending Fruit Logistica in February 2019, as it's an excellent occasion to meet existing and potential clients.
Link to the original article: http://www.freshplaza.com/article/199965/New-packaging-for-Cotton-Candy-grapes