Research and Innovation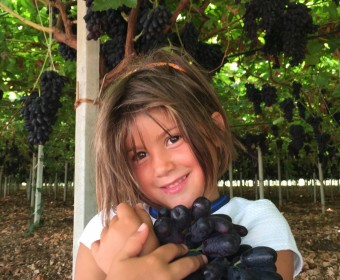 Quality excellence is our mission. Research and innovation are the right way to reach it. Agricoper has started a grape protection programme in collaboration with Bayer Cropscience. This programme will bring about a significant reduction of the use of plant protection products.
This not only implies levels of application below legal limits, but also a significant reduction of environmental impact.
Many improvements are constantly achieved thanks to specific tests and controls carried out by Agricoper and Bayer technicians. The programme is being extended across a rapid increasing proportion.
The innovation also takes the form of packaging design! Agricoper is always looking for packaging solutions that meet the new people's eating habits and, at the same time, enhance the value and the unique taste of our grapes.
This continuous study leads to the Grapes to Go! Line. Each glass contains gr.200 of top quality and highly selected grapes than can be enjoyed wherever you like and a t any time of the day.